Wow, when a company is celebrating the efforts of their top-ranking performers, they celebrate their achievements with incentive trips to exciting locations. I was so fortunate to be their famous Malaysian emcee for this gala event.
This year we were lucky to be taken to Perth, Australia to host their gala dinner.
It was an extremely grand affair, as they chose the Great Gatsby as their theme, and I have to say, the audience took the theme really seriously & were dressed to the nines.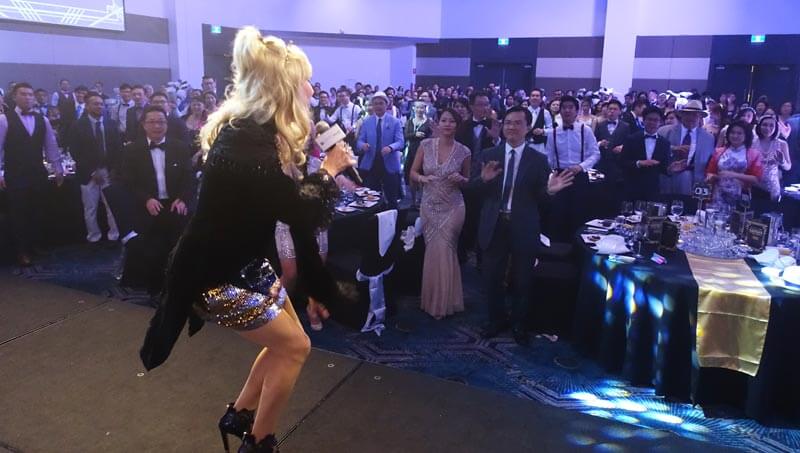 Apart from hosting a fabulous night, we also managed to tag on an amazing holiday, where we visited an Aussie wildlife farm, the Margaret River wine growing region and some incredible caves.

I'm very grateful to Snowie and the team from Ecopia, who booked us to host the Gala dinner. I also take my hat off to them, because they arranged a really exciting and interesting stay for all the guests, and this is certainly not easy to do in a foreign country. Kudo's to you guys.